The Studio Ontology Framework can be used for describing and sharing detailed information about music production in the recording studio. It facilitates capturing the nuances of record production, by providing an explicit, application and situation independent conceptualisation of the studio environment.
The ontology may be used to describe real-world recording scenarios involving physical hardware, or computer based post-production.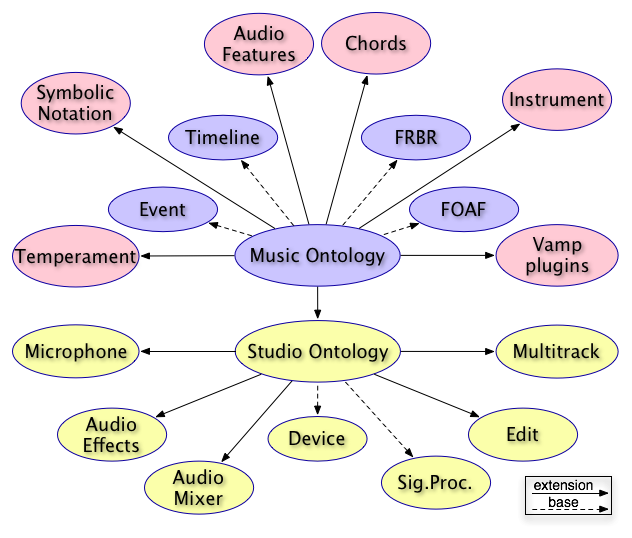 Fig 1. The Music and Studio Ontology Frameworks
The most important use cases for creating an ontology of studio production are the following:
Music Information Retrieval: Exploit production data in MIR systems (e.g. music recommendation).
Audio engineering notation: Capture the creative contribution of the engineer or producer to a musical work.
Intelligent audio editing: Provide a knowledge representation model that supports intelligent audio editing systems.
Recording studio database: Facilitate information management in the studio through the collection of production information for archival, search and educational applications.
The Studio Ontology Framework extends the Music Ontology (see fig. 1.), to take advantage of its foundations for dealing with music-related information.
Most notably, it uses the Event and Timeline ontologies, and the music production workflow model of the Music Ontology, to describe the audio engineering workflow. This provides provenance information about recording techniques, mixing, mastering, effects or other transformations.
A fundamental component, the Device Ontology is used to describe technological artifacts, which can be extended to deal with more complex audio engineering tools. For instance, the harmonisation of an audio effects ontology to a model of complex devices (provided by the Device Ontology) is shown in fig. 2. This model parallels the four conceptual layers of the Functional Requirements of Bibliographic Records (FRBR) ontology.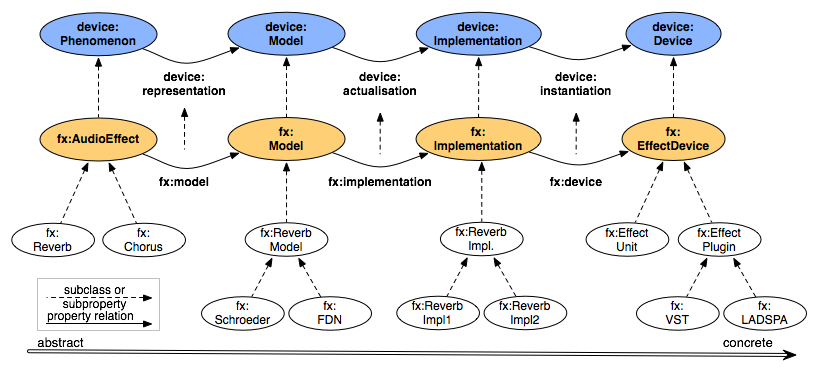 Fig 2. Complex device model and possible harmonisation of an audio effect ontology. (click here to enlarge)
The full framework includes extensions in four categories:
Audio Recording: Currently includes the Microphone Ontology for describing microphones and microphone techniques.
Audio Mixing: Includes the Audio Mixer Ontology for describing the mixing process, including routing and automation.
Audio Effects: A taxonomy of effect devices is included, however, a more complex extension based on multidisciplinary classification is ongoing work.
Audio Editing: The Multitrack Ontology can be used to describe project composition in multitrack audio editors. Another small extension includes basic edit commands.
The full specification of this framework will be available here soon. Some modules are already available from the motools repository.


Publications
G. Fazekas, T. Wilmering and M. Sandler. (2011) A knowledge representation framework for context-dependent audio processing. 42th International Conference of the Audio Engineering Society on Semantic Audio, Ilmenau, Germany, July 22–24, 2011.
G. Fazekas and M. Sandler. (2011) The Studio Ontology Framework. The 12th International Society for Music Information Retrieval, (ISMIR-11) Miami, Florida (USA) October 24–28, 2011.
T. Wimering, G. Fazekas and M. Sandler. (2011) Towards ontological representation of digital audio effects. 14th Int. Conference on Digital Audio Effects (DAFx-11), Paris, France, September 19-23, 2011.